Article in the Bega District News

12/11/2013
"Bega student scholarships for love of science"
Fostering lifelong interest in science is the driving force behind a new scholarship foundation in the Bega Valley.
The Sapphire Foundation is the brainchild of Cobargo's Warwick Adams, former winemaker at Belgrave Park. Mr Adams visited both Bega High School and Sapphire Coast Anglican College last week to present six of the district's best and brightest students with science scholarships.
Those presented were Lachlan Sims and Jade Moxey (SCAC Stage 5), Louise Stewart and Tim Stoddard (BHS Stage 5), and Misko Denasha-Andrew and Garry Prothero (BHS Stage 6).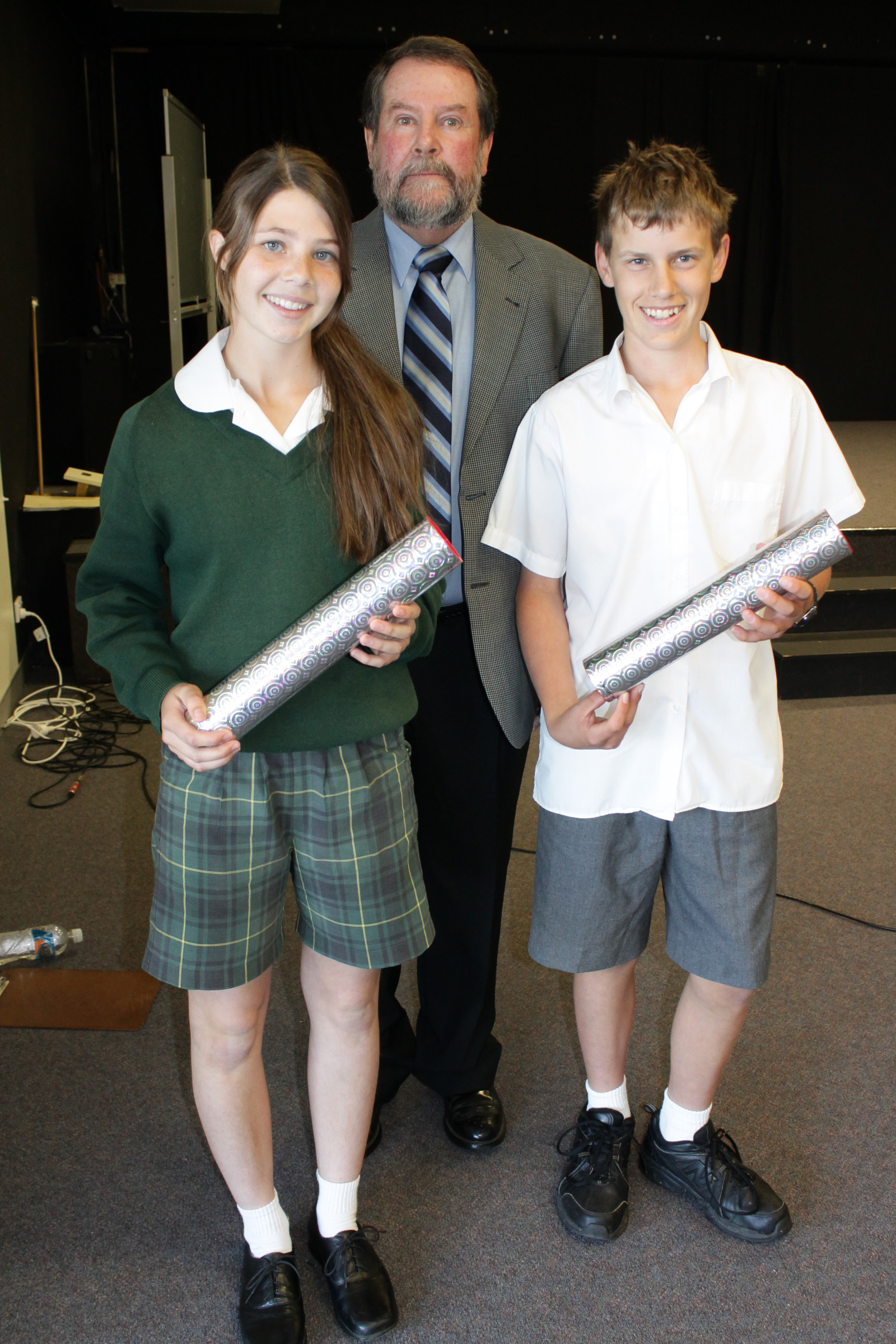 Each Sapphire Foundation scholarship is worth $4000, but rather than hand over money to the students, Mr Adams said he is keen to see students immerse themselves in extra-curricular activities."
"For example, the scholarship program will send them up to Sydney – to work as a crime scene investigator for a few days, to understand the science behind the CSI you see on TV and work on solving a crime."
"There is no pressure to become a scientist…[but] this will show them stuff they don't learn at school. It's fun and I'm confident they'll all come back and tell other students, teachers and parents how great it is," he said.
"I've been really impressed with the calibre of students coming through and the response from the school principals and teaching staff has been tremendous. This is filling a real need and has never been done before."
Mr Adams said his intention is to expand the Sapphire Foundation program to all four local high schools.
"Since the foundation is privately funded at present, the scholarships are limited to just two high schools. However the vision is to get sponsors on board, along with fundraising, and to expand the program to Eden Marine and Lumen Christi over the next few years.
Mr Adams said his own love for, and work in, the science field was the impetus behind his move into philanthropy. He started his working life as an engineer, but moved into IT before taking up winemaking as more of a hobby. A software package of his is currently being used by more than 120,000 customers in 60 countries. "I'm an innovator by nature," he said.
"At an early age all kids are interested in the world around them – the sciences. However, as they get older their interests narrow. I did a lot of research and found country kids don't participate in sciences as much as their city cousins – and also they don't do as well. Parents and peer groups might say it's too hard or not relevant. That's a real shame, as Bega Valley kids are certainly just as smart and just need a bit of encouragement."
"I can honestly say thinking back over my career I have never been bored for a single day. Science is great."
* For more details on the Sapphire Foundation, visit www.sapphire-foundation.org